Image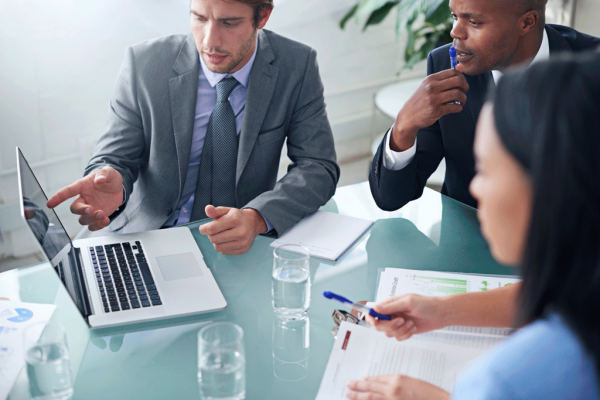 How to Leverage Assisted Acquisitions
The key to getting the right IT solution for your agency is knowing what you actually need. It may seem obvious, but sometimes agencies need business advisors to ask the foundational questions in order to develop the appropriate acquisition strategy and requirements. If you can identify a bona fide need, and you have an idea of what success might look like, NITAAC Assisted Acquisitions is ready to help.
By Robert Coen, Former Director
Every acquisition starts with a determination: What do I need?  It begins with gathering requirements from key stakeholders within your agency to determine how a solution might carry you to mission success.  Experienced NITAAC staff can help you to begin gathering those requirements, and will leverage their knowledge and expertise to help you determine, does what I'm asking for fit the agency need.
After close consultation with a NITAAC contracting officer, it's time to start building your submission package.  The submission package consists of all the documentation, internal and external, that describes and justifies your purchase, and which authorizes NITAAC to manage the procurement on your behalf.
You'll need to submit your assisted acquisition request to your agency's contracting or acquisition office for approval. It's important that all parties start on the same page. As this may take a week or two for agency approval, you can start working on other documents in the meantime, all found on the NITAAC website under "Tools and Templates."
Sign a memorandum of agreement and an interagency agreement to establish the partnership and assure funding can be transferred.
Complete the IGCE. Acquisition statutes require analysis of price/cost to determine either a reasonable price in the event of a fixed-priced contract, or a realistic cost if the award is a cost- reimbursement contract.
Define your statement of work for NITAAC to review. We'll help you fine-tune requirements and make sure the package is sound, with all the appropriate clauses in place to minimize risk.
Once the full submission package is completed and received, NITAAC will conduct a comprehensive review before releasing your solicitation through one of our government-wide acquisition contracts (GWACs) and begin the process of competition, evaluation, negotiation and award.
NITAAC operates on a 90-day procurement administrative lead time (PALT), beginning from the date we receive the completed submission package, but our average time from solicitation to award is just 45 days. That means you'll have a contractor ready to go in a few short months versus the typical 6-9 month cycle you have come to accept. Even better is knowing your IT solution will be of the highest quality, because of the rigorous vetting and evaluation process behind every vendor on a NITAAC GWAC. Out of Washington Technology's Top 100 contractors of 2015, NITAAC has 9 of the Top 10, and all but 6 of the Top 25.
The bottom line is, we don't always know what we don't know, and that could unfortunately result in an inadequate acquisition. Are there multiple offices involved, for example? Different colors of money? The answers to these and other questions can guide agencies to better outcomes.
NITAAC's experienced business advisors know what questions to ask and have broad contracting experience to bear on each acquisition. That's why clients like the Department of Defense, Department of Justice, and Health and Human Services trust NITAAC as their acquisition partner.  We hope you will, too.