Image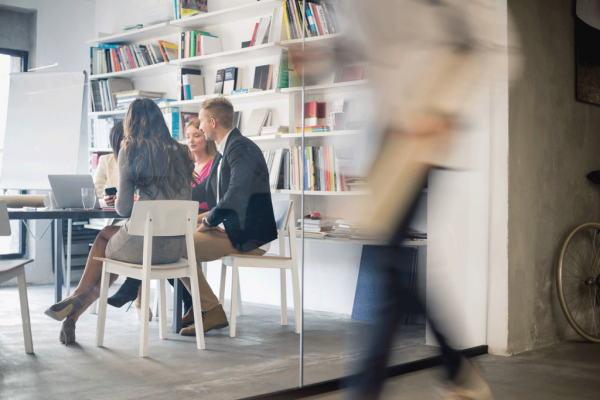 Small Businesses, Take Advantage of New Contracting Prospects
Through outreach and education programs, federal agencies are collaborating in new ways to create opportunities in contracting for small business. 
By Robert Coen, Former Director
The federal government has worked hard towards its goal of awarding 23 percent of prime contracts to small businesses, and for the past two years we've met that goal. In fiscal year 2014, agencies awarded 24.99 percent, or $91.7 billion, of prime contract dollars to small businesses. And for the first time, the federal government met its subcontracting goal for women owned small businesses.
I am proud to be doing my part to raise the grade point average on agencies' individual Small Business Administration (SBA) scorecards. I have been an advocate for small business since I was deputy district director at the SBA office in Boston, Mass., where I served for nine years beginning in 2001. Now, in my capacity as director at NITAAC, I continue to ensure small business becomes an integral part of the federal contracting community.
NITAAC's government-wide acquisition contracts (GWACs) had some small businesses as prime contract holders when I became deputy at NITAAC, and we went a step further when I led the creation and award of CIO-SP3 Small Business. It was the first GWAC with multiple small business categories on a single vehicle – in fact, we support five set-aside categories. And all of our small business contract holders were rigorously vetted and pre-qualified to provide a wide range of IT services and solutions to agencies.
Since the award of CIO-SP3 and CIO-SP3 Small Business in 2012, NITAAC is succeeding. Our CIO-SP3 Small Business GWAC made 149 new awards in FY 2015 valued at $1.5 billion. Together, our three contract vehicles include a total of 198 businesses, and 136 of them qualify as small. That's 69 percent of our total participating contract holders. I'm proud, too, that we awarded approximately $1 billion to women-owned small businesses in FY 2015.
For small business to continue to be competitive in the federal market, they need to listen to and heed the feedback and direction of federal partners. I have hosted many industry days and have spoken at numerous events, including the Navy Small Business Contracting Summit, the National Veteran's Small Business Engagement, the AFCEA Bethesda's Small Business Acquisition Outlook, and others. I talk about changes in the market and what opportunities are available to small businesses on an ongoing basis. Small businesses need to know how a GWAC works, so they can get their products and services in front of federal agencies, and win business through a GWAC partner even when they don't have a prime spot.
The NITAAC GWACs are arranged so non-prime small businesses can team and partner with NITAAC's prime contractors. We're committed to providing not only a vehicle on which small business can compete on its own terms, but also an alternate avenue for small business to partner and grow. Through our website, non-prime small businesses can browse NITAAC contract holders big and small to identify new teaming opportunities.
But the ball remains in your court. Only you know which teaming arrangements will be mutually beneficial. You must consider whether to take advantage of these opportunities, and you have to do the work to reap the benefits. When a small business takes a viable proposition to a contract holder who can win an award, it's a win-win-win for everyone involved: the federal agency, the small business, and the NITAAC GWAC contract holder.
The doors are open for new opportunities. Departments and agencies want companies that can adjust quickly to their changing needs. I constantly encourage small business participation because they tend to be more flexible, innovative, and agile than larger businesses. That's why they make such ideal partners, and our prime contractors know that. They are actively seeking subcontracting arrangements that can produce the kind of win-win-wins mentioned above.
With more small businesses entering the marketplace, NITAAC's beneficial arrangements, and departments' need for innovation and flexibility, I am convinced that the percentage of prime contract dollars the government awards to small businesses will only continue to increase. The federal government will be able to exceed its 23 percent annual goal. And my hope is that, someday, Congress may even consider boosting the percentage goal, because 23 percent will become inconsequential.
My advice is to start at NITAAC, or at any of the GWACs that offer small businesses the opportunity to subcontract with primes. It's a great way to take advantage of new prospects in a highly competitive market. Dollars may be shrinking, but opportunities don't have to. In fact, as federal agencies move toward agile development and award in smaller and smaller chunks, small businesses are ideally poised to succeed.