NITAAC CIO-SP4 on track
Image

By Mark Rockwell
October 20, 2020
The National Institute of Health's Information Technology Acquisition and Assessment Center (NITAAC) is still on schedule to issue its request for proposals for the CIO Solutions and Partners 4 (CIO-SP4) contract vehicle in late December, Brian Goodger, the center's acting director told FCW in an Oct. 20 interview.
Plans for the new contract haven't been slowed by the COVID-19 pandemic. The draft RFP for CIO-SP4 went out in late March, with responses due in mid-May. When awarded, the contract, which includes services and solutions and tilts toward health and biomedical IT offerings, will have a potential 15-year period of performance with a $40 billion ceiling.
The pandemic "didn't affect our ability to engage with industry," Goodger said, noting that NITAAC tweaked the draft contract over the summer based on industry response.
Industry proposals will be due March 1, 2021, with awards coming in December 2021, Goodger said.
The CIO-SP4 contract will use some new techniques to sharpen its focus and services. For instance, contractors will use self-evaluation sheets to explain their business and technologies, which will be used to help NITAAC find vendors that best fit the contract.
CIO–SP4 also plans more opportunities for small business by allowing access to all opportunities. The number of small businesses on the contract will remain largely the same as CIO-SP3, Goodger said. Agency contracting officers will be able to see set-aside options at the task order level, instead of having to move between partitions for small and large businesses.
COVID-19 did have an impact on NITAAC's current contracts. March and April saw orders down slightly for NITAAC's business, as COVID-19 forced agencies to adjust to the new work environment, according to Goodger, although he didn't say how much. Orders with long-time NITAAC customers such as the Departments of Homeland Security, Health and Human Services and Defense helped sustain business and numbers rebounded as the year wore on, he said.
On the personnel front, NITAAC is still looking for a permanent director of NITAAC to replace Bridget Gauer, who departed in May 2020. Goodger said he expects a leader in place in early January 2021.
Image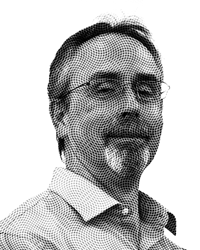 Mark Rockwell
Mark Rockwell is a senior staff writer at FCW, whose beat focuses on acquisition, the Department of Homeland Security and the Department of Energy. Follow: @MRockwell4