Image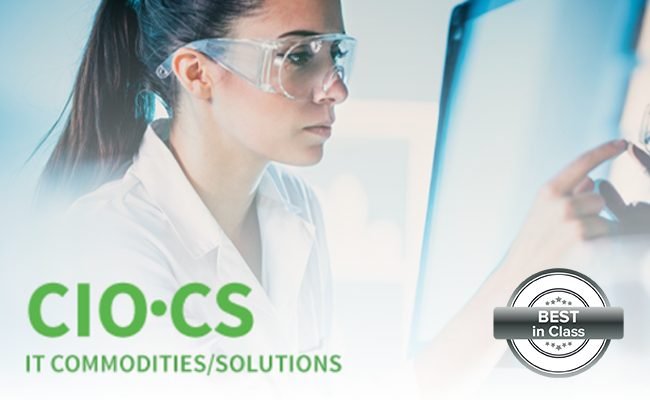 OMB names NITAAC CIO-CS a Best-in-Class Contracting Vehicle
The Office of Management and Budget (OMB), with the support of the Government-wide Category Management Program Management Office, announced that the National Institutes of Health Information Technology Acquisition and Assessment Center's (NITAAC)  CIO-CS has been designated a Best-in-Class (BIC) contracting vehicle.
BIC is a contracting and acquisition designation used for contracts that meet rigorous category management performance criteria as defined by OMB. A BIC-designated contract represents a preferred or mandatory, government-wide solution and provides a unique opportunity to leverage the government's buying power.
"This designation is a testament to the rigorous standards we employ to ensure that the federal agencies we serve have access to highly qualified, pre-vetted contractors and, more importantly, can make the most of their annual information technology budgets" said Bridget Gauer, NITAAC director.     
The BIC designation allows acquisition experts to take advantage of pre-vetted, government-wide contract solutions; supports a government-wide migration to solutions that are mature and market-proven; assists in the optimization of spend, within the government-wide category management framework; and increases the transactional data available for agency level and government-wide analysis of buying behavior.
NITAAC contracts were awarded to 65 prime contractors, of which 40 are small businesses. Over 60 percent of the total dollars awarded went to small businesses. The federal market opportunity for all IT spend is approximately $60 billion.
NITAAC CIO-CS is a multiple-award, indefinite-delivery, indefinite-quantity Government-wide Acquisition Contract (GWAC) offering IT commodities and commodity-enabling solutions. CIO-CS contract holders have delivered innovative and secure commodity solutions for agencies across the federal government and initiatives as diverse as cloud computing, cyber security and mobility. CIO-CS provides access to the latest cloud collaboration tools including email, Microsoft SharePoint, video/web conferencing, custom social networks, wikis, microblogs, CRM, IM and more. CIO-CS is a mandatory BIC government-wide solution for Desktops and Laptops.
CIO-CS allows agencies to easily acquire IT products either on-site or in the cloud, making it the everything IT solution for federal civilian and DoD agencies. With a $20 billion ceiling for each awardee, flexible contract design and no limits on what can be purchased (within scope) CIO-CS allows for streamlined planning, acquisition and deployment of enterprise IT commodity requirements.